Make your  home at Wyndham Lakes Estate
The peaceful charm of the setting sun over Lake Wyndham, relaxing with friends and family in our resort style swimming pool.  Spend an afternoon playing tennis or an evening stroll around a quiet cul-de-sac. At Wyndham Lakes we like to think that these are some of the reasons you chose to call Wyndham Lake home.
But most importantly we know it is because we are a place where community becomes home. Where neighbors become family,
Location
Just 20 minutes from Orlando International airport and located right in the heart of Florida's premiere vacation destination. Wyndham Lakes Estate puts the best of Central Florida living in your back yard. Whether it is an afternoon at the movies at Pointe Orlando, dancing through the night at Universal Studios CityWalk or a day of shopping at Millenia Mall, you will never be too far from your next vacation escape
Parks
Enjoy a day fishing with the family on one of the nation's premier bass fishing locations. Enjoy the sun dancing across the surface of Lake Toho while you marvel at the graceful elegance of a soaring osprey. With East Lake Toho's 12,000 acres, deep blue waters and rich wildlife you are sure to catch more than just a few memories as you reel in an award winning bass.
Located on the shores of East Lake Toho, you'll find a world class sports complex Austin-Tindall Regional Park, where you can enjoy soccer, field hockey, lacrosse, flag football, archery and rugby. Designed for both professional and amateur sports teams, there are eight World Cup regulated soccer fields with a 6,500 square foot clubhouse
Wyndham Lakes Amenities
A fully equipped fitness center
Aerobics and workout room
Spectacular resort style swimming pool
Lighted tennis courts
Basketball courts
Children's play room so you can work out in peace
Community activities director to organize the fun
Wyndham Lakes is a stunning master planned community which consists of 11 unique communities:
Bristol Shores
Camden Landing
Callaway Bay
Darby Pointe
Harrington Pointe
Morgan Pointe
Preston Pointe
Regency Cove
Somerset Landing
Stratford Cove
Windsor Landing
Callaway Bay by Lennar
Columbus
1,677 Square Feet
3 Bedrooms
2 Bathrooms
2 Car Garage
1 Story
Priced From $250,990
Hamilton
2,032 Square Feet
4 Bedrooms
3 Bathrooms
2Car Garage
1 Story
Priced From $261,990
Monaco model
2,441 Square Feet
4 Bedrooms
2.5 Bathrooms
2 Car Garage
2 Stories
Priced From $272,990
Maple model
2,858 Square Feet
5 Bedrooms
2.5 Bathrooms
3 Car Garage
2 Stories
Priced From $301,990
Monte Carlo model
3,210 Square Feet
4 Bedrooms
3 Bathrooms
3 Car Garage
2 Stories
Priced From $316,990
Sequoia model
3,889 Square Feet
6 Bedrooms
3 Bathrooms
3 Car Garage
2 Stories
Priced From $345,990
Harrington Pointe by Lennar
Capri model
1,801 Square Feet
3 Bedrooms
2.5 Bathrooms
2 Car Garage
2 Stories
Priced From $230,990
2,251 Square Feet
4 Bedrooms
2.5 Bathrooms
2 Car Garage
2 Stories
Priced From $245,990
2,319 Square Feet
3 Bedrooms
2.5 Bathrooms
2 Car Garage
2 Stories
Priced From $250,990
2,466 Square Feet
3 Bedrooms
2.5 Bathrooms
2 Car Garage
2 Stories
Priced From $255,990
Stratford Place by Lennar
Kennedy model
2,267 Square Feet
4 Bedrooms
3 Bathrooms
3 Car Garage
1 Story
Priced From $271,990
Lancaster model
2,421 Square Feet
4 Bedrooms
3 Bathrooms
3 Car Garage
1 Story
Priced From $278,990
Monroe II model
2,599 Square Feet
3 Bedrooms
3 Bathrooms
3 Car Garage
1 Story
Priced From $285,990
Monroe model
2,599 Square Feet
3 Bedrooms
3 Bathrooms
3 Car Garage
1 Story
Priced From $286,990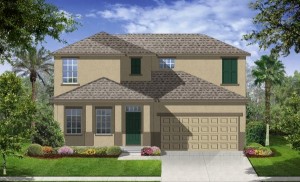 Valencia model
2,853 Square Feet
4 Bedrooms
3.5 Bathrooms
2 Car Garage
2 Stories
Priced From $302,990
McKinley model
3,601 Square Feet
7 Bedrooms
4 Bathrooms
3 Car Garage
2 Stories
Priced From $325,990
Buckingham model
3,711 Square Feet
4 Bedrooms
3 Bathrooms
3 Car Garage
2 Stories
Priced From $329,990
Himalayan model
4,054 Square Feet
7 Bedrooms
4 Bathrooms
3 Car Garage
2 Stories
Priced From $335,990
Windsor Landing by ABD Development